TelcoPod
TelcoPod Technical Features
Sonic DC powered TelcoPods have been designed to be deployed in remote and temporary locations quickly and easily so customers can have comms up and running in a matter of hours rather than weeks. Specifically designed to be transported on a flatbed truck, they come as standard with a weight distribution skid to allow deployment on soft and unstable ground. Available in 6meter or 12meter configurations they are highly durable and resistant to the elements and have an operational lifespan of up to 30years.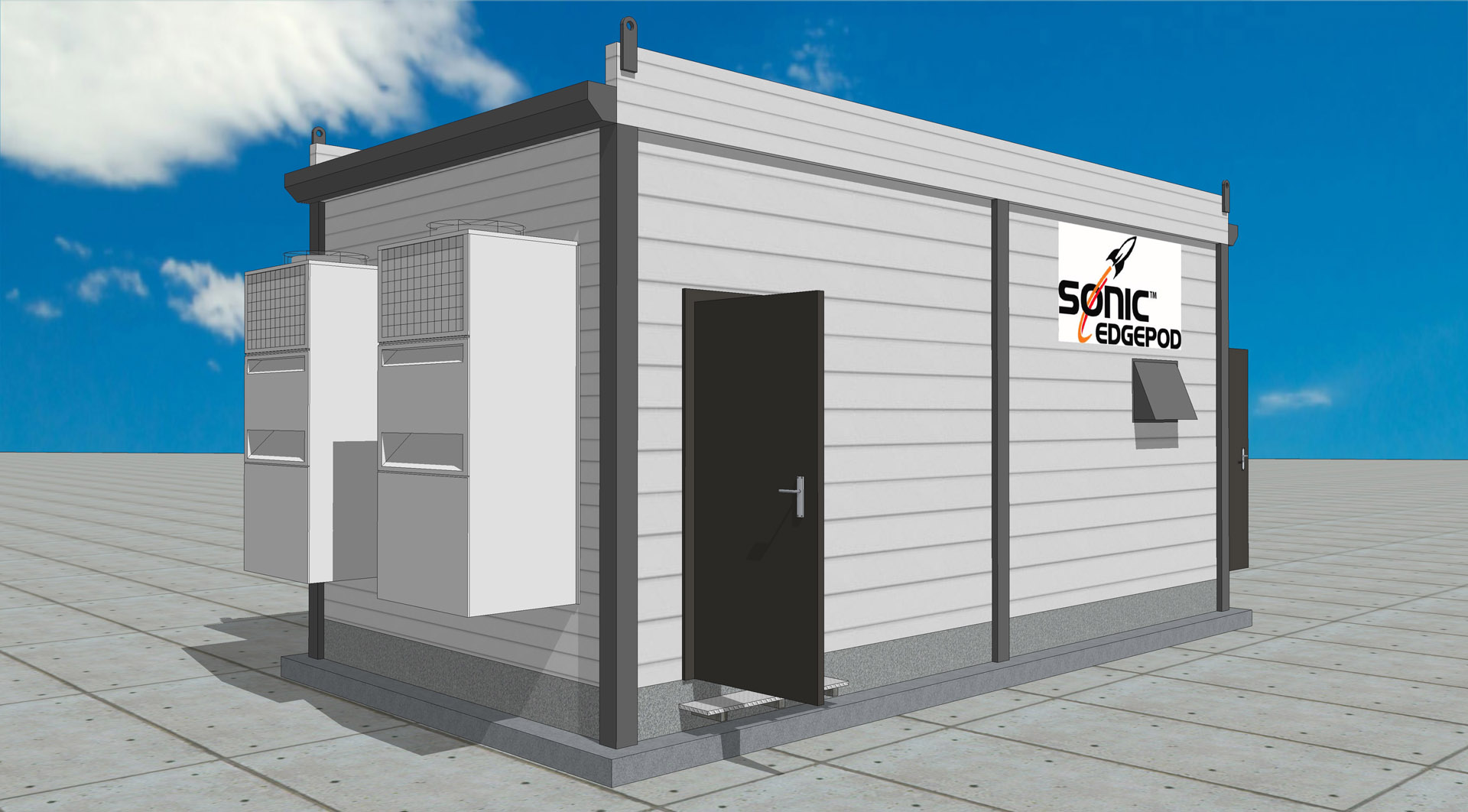 Rapid Deployment
Factory built and tested from a standard range of 6meter and 12meter pod sizes allows for a short design and build cycle allowing deployment to site in weeks not months
Tailored Solution
Our range of TelcoPods have various design elements to maximise space and efficiency. Our Pods have been designed to maximise internal footprints and achieve industry leading operational efficiency. We offer two standard size TelcoPods however we can customise our Pods to accommodate most customer requirements and equipment if required.
Ongoing Support
Once a TelcoPod has been deployed either temporarily or at a fixed site, SonicEdge offer a range of support services including full maintenance management service with 24/7/365 emergency callout. We can also offer IT support and remote hands if required
For further information on the TelcoPod, please download our Technical Data Sheet here.